Goli Nutrition - Apple Cider Vinegar (60 Gummies)
Retail Price:
Vitasave:
$20.79
(Save 17%)
Worlds First Apple Cider Vinegar Gummy. Taste the Apple. Not the Vinegar!
Relieve digestion issues, experience more energy, watch your skin clear up and feel as your body detoxes with Goli Gummies. Enjoy all of the benefits of Apple Cider Vinegar without the downsides of drinking it. Goli is an excellent and easy way to incorporate Apple Cider Vinegar into your daily routine.
Benefits:
Gluten-free, Vegan, Organic, Non-GMO, Unfiltered, Gelatin-free.
Made with real apples
Rich in antioxidants, fibre, and vitamin C
High concentration of acetic acid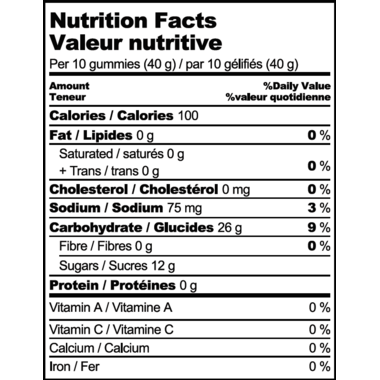 Ingredients: Apple cider vinegar, organic beet rot powder, organiv pomegranate powder, organic tapioca syrup, water, organic cane sugar, pectin, sodium citrate, citric acid, malic acid, natural flavours, organic black currant (colour).
Suggested Serving: 2-4 gummies a day.